Матвеева Евгения,группа 11К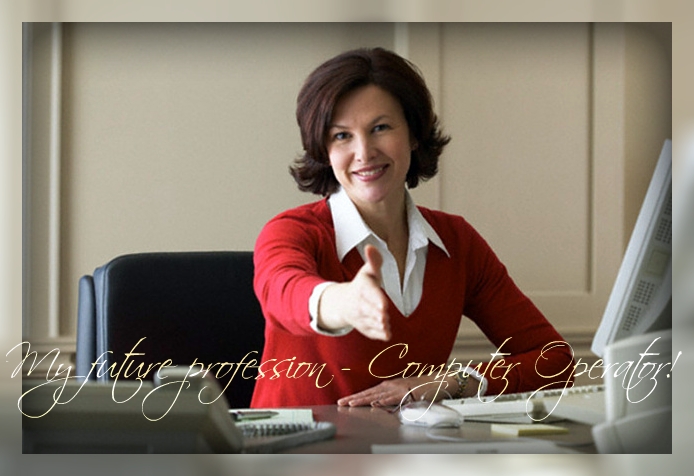 «My future profession».
I am a computer operator. I believe that young professionals should be sociable, communicative, kind, executive, responsible, and most importantly love their profession. Everyone should have the interest and desire to achieve something better in the profession and work. I like my profession. I believe that everyone, without exception, must always learn. After all, knowledge — that's all. If you do not learn in our time will be very difficult to live.
Consider what are the advantages and disadvantages of my profession. Let's start with the «cons». First, the constant work on the computer vision deteriorates, secondly, can be curved spine, and, thirdly, the need to constantly be focused and attentive when entering data, as one digit entered incorrectly can lead to unpleasant consequences . Now consider the «pros». Let's start with the fact that it is a profession of modern times! Every year the technology capabilities increase at a tremendous rate. New technologies are emerging and will undoubtedly make life easier for people. If you only to think about what are the benefits of this profession! It is well known that each boss not only want, but definitely need to hire a person who will be an assistant for his firm. To the workplace was the order, and all the documents were in their places. Another argument in support of that computer operator can use its experience in virtually all industries employing information technology. It may be banks, insurance companies, commercial and industrial firms, Call-centers, publishing houses, companies engaged in the development and maintenance of websites, archives and so on.
In conclusion I want to say that my profession is more promising, and I want to become a master of craft, my future plan is to finish college and get ready to go to high school. So I started to pay more attention to my studies. I will do my best to be a great computer operator.
Скачать работу
Халиуллин Руслан,группа 11И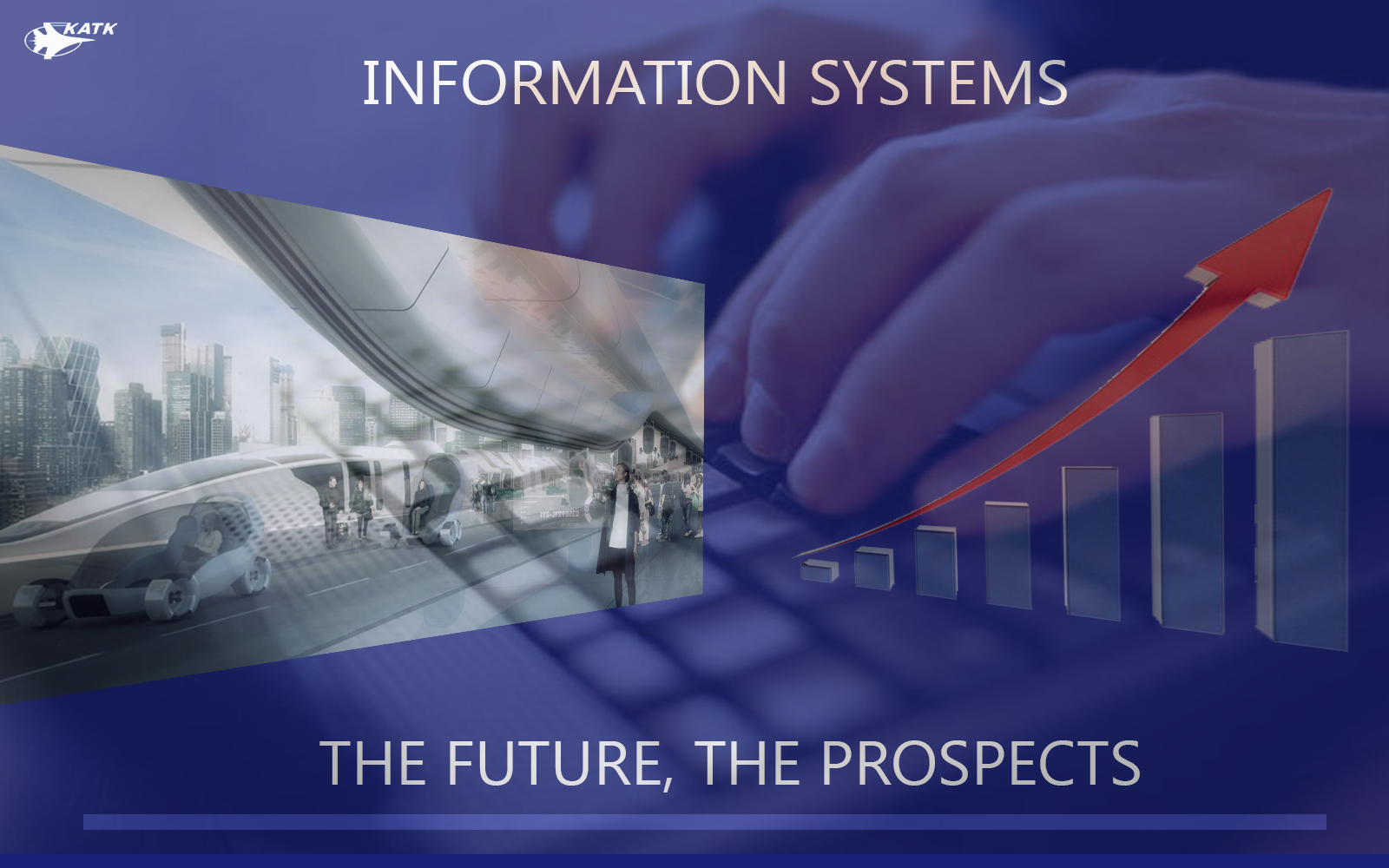 «Human life in the world of advanced information technology».
Information technology giant leap made in the last decade. Modern man can't imagine a life without the use of phones, computers, smart phones and the Internet. Quite recently it everything wasn't. The question is: what will happen in 8-10 years? It will be change much. We already feel this breakthrough on ourselves. Information technology has penetrated into all spheres of activity, whether the educational sector, for example the needs of teachers pass special courses to obtain skills in working with a personal computer or the sale of various kinds of goods that can be carried out without leaving your home, if you have a computer and access Internet. But there are opposing views of people about information technologies and their mass introduction. One argument in support of — network Wi-Fi, operating at 2.4 GHz negatively affect the central nervous system. It is undeniable that any network, communication channels carry a harmful impact, albeit small but still.
Information Technology, which seemed to us does not particularly important, reborn in need. Growing IT market, all modern innovations are becoming more affordable. The information technology industry in the economy of Russia occupies a special place. Besides, It is dynamic and does not require large investments. For example, customer service via the Internet allows banks to reduce labor costs in the 8 — 9 times compared with traditional service. Information technology is also useful in the medical field. The simplest example — the most powerful equipment to diagnose and treat patients. Doubtless, all this to do with my future profession — Information Systems.
IT utility can list a very long time and we can just say that the life and the truth is not conceivable without them. But we should remember that people — the highest stage of evolution, and computers — his offspring.
Скачать работу
Ваньшова Мария,группа 11К
«IT world. Pros in a format without cons!».
In our time of freedom of choice, there are many variants where to go to work. I, as a young and cheerful person very interested in profession which would help me to develop, cultivate, and always to keep pace with the times.
My choice of profession is not accidental, System administrator- it's not just a job, it is an opportunity! In the age of computer, technology for such specialists as me will always be in demand, as today so many years later. Technologies and means of communication will change but the profession will be.
Besides, IT world is very exciting! There are opportunities don't only to learn about all new products, and amaze friends and acquaintances with this knowledge, but also it is an possibility to invent something new, because the marketplace of ideas is infinite! One of the arguments — this is what I see no disadvantages in this profession, except of need too wide list of required knowledge and skills , which in itself is not a negative factor. Of course, there is a complication in the development and complexity of the technical literature, because the most of it in English, but this problem is solved.
In conclusion, I would like to note that at this stage, more and more entrepreneurs and businessmen longer considered inserting money into the enterprise IT structure useless exercise , realizing all the possibilities for improving the quality of work in the company by means of IT, respectively we can make a conclusion that the profession is appreciated, and work will be comfortable for me.
Скачать работу
Гарев Марат,Ахмалтдинова Лилия,группа 12К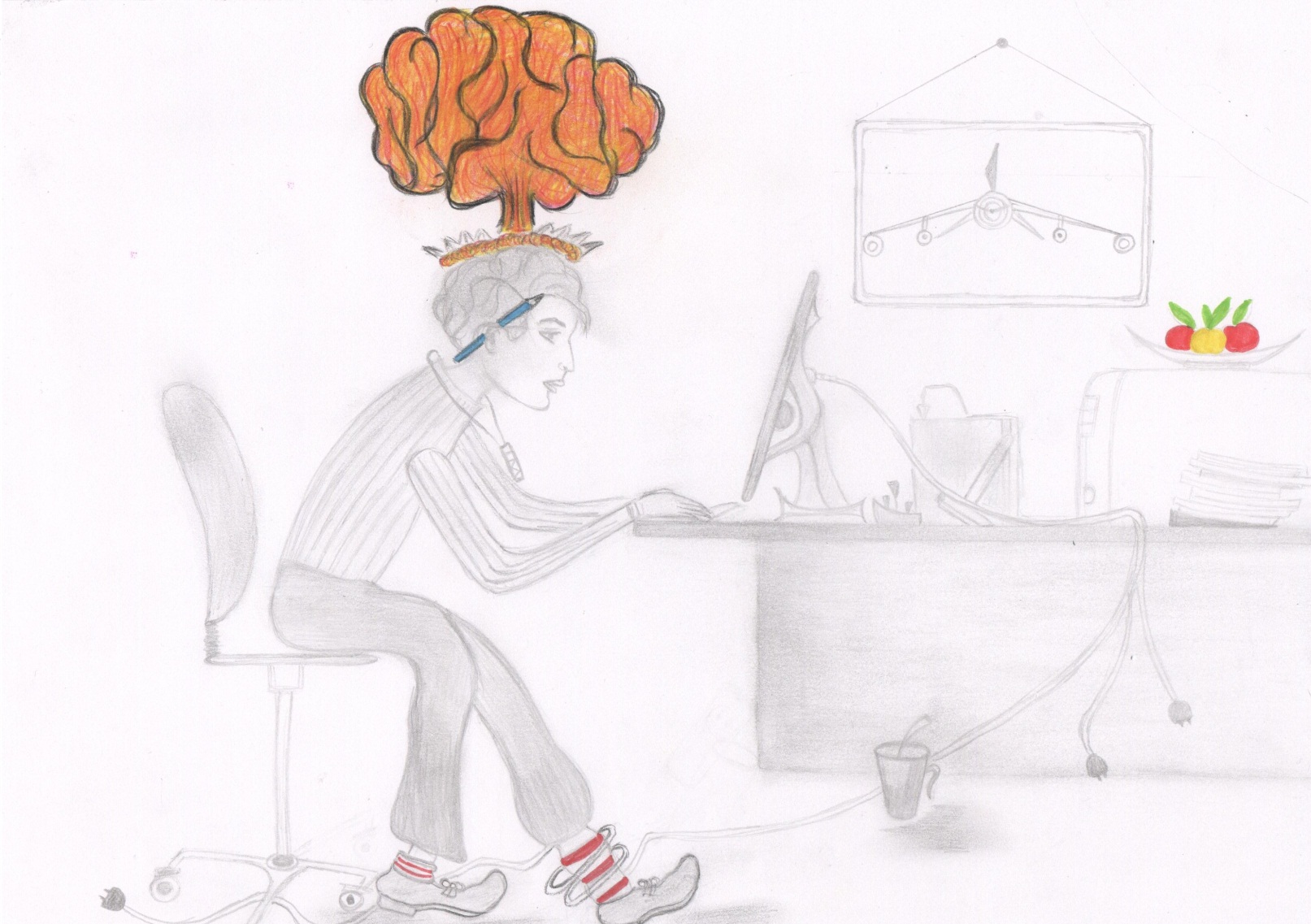 «My future profession».
To begin with, we study in a college. Our future trade is computer system and complexes. It is generally agreed today that we can't imagine our everyday life without computers, automatized systems and various nets. Just look around! Everything we come in contact with is directly or indirectly connected with computer systems.
I mean banks, hospitals, supermarkets, libraries, devices, transport etc. And what is more all our life is a huge system. It is a well-known fact that different countries spend great sums of money developing IT-technologies. For example, in Tatarstan the construction of IT-city Innopolice has begun in 2012. So it's quite evident that future begins today! In conclusion I'd like to point our that our trade is very actual and will remain actual for many, many years!
Скачать работу