Нургалиев Амир,группа 13И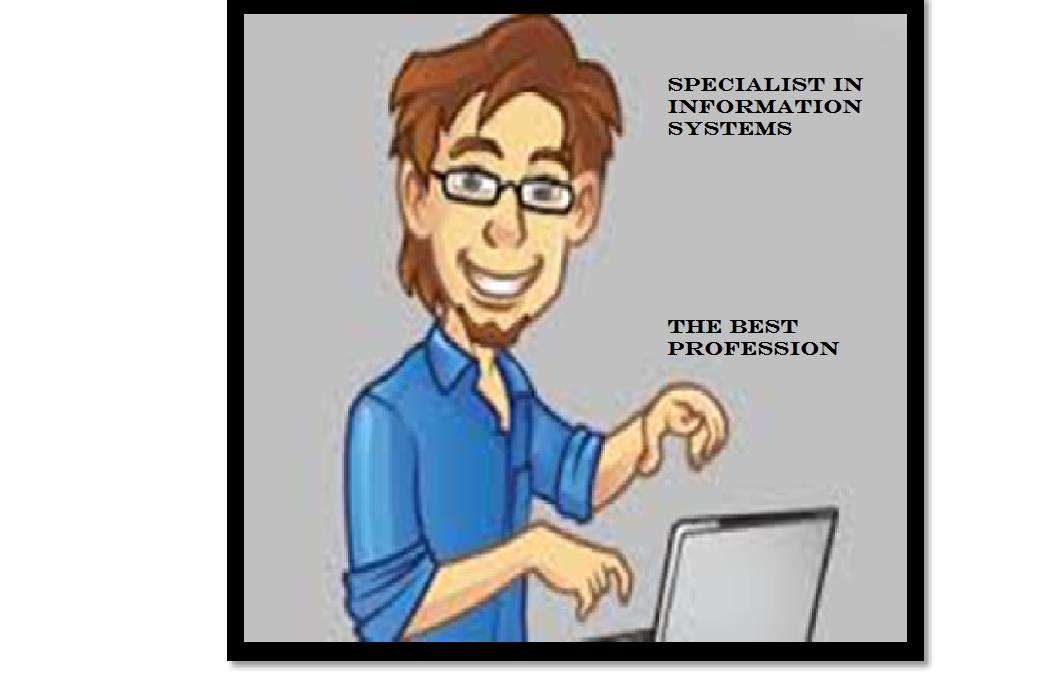 «My future profession».
My specialist profession on the information systems, serving creation and the operation (IS), automating problems of organizational management of business firms and the budgetary establishments. Many people don't understand this profession is how important.
Today it is conventional that (IS) completely computerized.
The profession the specialist in information systems includes various databases.
We will begin with that any large enterprise is required in information systems its value in facilitating work of workers.
The first that it is necessary to tell, it that information systems considerably releases workers from work routine due to its automation.
One more positive moment is that information systems considerably provides more rational information processings on the computer. Thereby we can come to conclusion that the company which uses information systems that is the successful company.
In summary I can tell that though some people say that the profession of the programmer damages health as a lot of time you work at the computer that harms to sight. Summing up the result, it is possible to tell that the profession of the programmer is very developed as presently all keeps on information technologies.
The profession of the programmer will be always and everywhere is demanded.
Скачать работу
Гизатуллин Ильнур,группа 13КС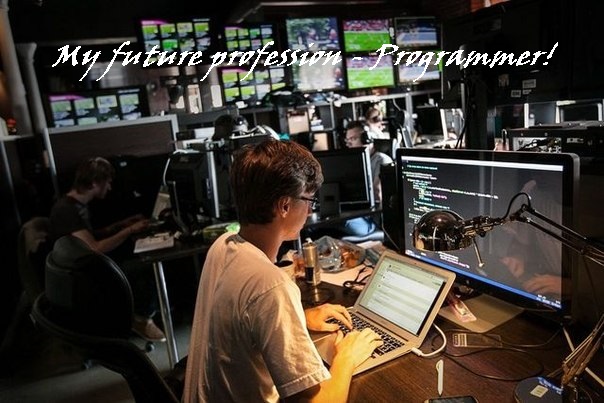 «My future profession».
Generally agreed today, that without development of information processes further strengthening of world technologies is impossible. Development of these processes is influenced by a set of sciences, professions. Personally I want to allocate one, future, a profession — a profession of the programmer.
To begin with that the Programmer is the expert who is engaged in development of the software for personal, built-in, industrial and other kinds of computers, that is programming.
One of arguments in support of programming — considerable simplification, work acceleration, reduction of expenses of the companies, firms.
It is undeniable that practically any company needs today automation of the business, opportunity to work on an internal computer network and quickly to communicate in electronic form between divisions and departments, to keep account of production, the purchases, the realized goods. And somebody think, that programming — the second literacy.
However, this profession has shortcomings. Firstly, career growth is almost impossible in profession of the programmer. Secondly, to the programmer as to any other expert, the diseases connected with a sedentary life and work at the computer threaten.
To draw the conclusion, one can say that world technologies quickly develop, appear the new automated systems, but the reason of emergence of these systems are we — programmers. After all exactly thanks to us they appeared and successfully develop to this day.
Скачать работу